Yesterday was pretty dull.
I guess it felt that way in comparison to the days I've been having. The Zigtebra/Lightworks weekend. Splurging at fancy restaurants. Celebrating my girlfriend's birthday. Ignoring work.
Yep. Yesterday was dull.
---
This morning, I woke up feeling very refreshed at 6:30 am. It's 8:22 am and I'm already on my second cup of coffee. I watched the Colbert Report and I am getting my day started.
This day can either be a repeat of dullness and I'll force myself to try to make some money.
Or
It can get really fucking fun and I'll make money.
---
Yep.
Yesterday afternoon I got a message for a maybe Tijuana Adventure with some Canadians. We talked on email, agreed to a price and a tour, but have not settled when and where to meet. It's really short notice. I don't mind. I'm not really ready to party, but I've done it time and time again, so it should be fun.
And also.
Money.
I'll make some.
So let's hope that happens.
---
And if that doesn't happen. Then I'm going forth with my plan of writing four short articles and sending them over.
Or maybe one long one.
I'm not inspired.
But I'll write anyway because money.
---
I postponed the photo gig because I wasn't feeling up to the task and I have plenty of time. I sort of regret, and it sort of worked out since I might end up with a tour today.
I'm doing it next week for sure.
---
I just realized that posting the Instagram video did work on the page.
I shot that yesterday when I went out.
---
I basically stared at my phone for most of the day while playing Mario 64. I'm up to 50+ stars. And my childhood has opened up. The stages that were difficult and annoying. The clock. The rainbow ride. So much more Mario 64 left.
---
Shitty coffee. Workout. Shower. Breakfast.
---
I couldn't shower yesterday. I worked out a lot. More than usual. I was sweaty and smelly and ready to shower…. when I turned the shower on…
THERE WAS NO FUCKING WATER.
Yep.
That's why I felt groggy and dull and shitty yesterday.
It was even duller because my girlfriend had plans after work. So instead of her getting here early like usual, I didn't see her until 9:30 pm at night.
I didn't do any work either…
I did, however, started writing a new math rock song. It's stupid complex with four finger tapping and a silly string skipping riffs. I'm not sure if I like it. I'm not sure if anyone would like it. I'm not sure if anyone wants to play some math rock with…
I played my old math rock songs as well as some 1-800 ghost dance and pretended to be a rockstar like I have since I was 13.
---
After being bored, Mario 64, mathrocking, and avoiding work all fucking day…. I decided to head out. French showered with cologne and shitty deodorant air spray and out!
Get some cash at the ATM. Fuck there's a huge line. Walk to the other ATM. Ok. Pay the internet. Have a beer. Wait till I get hungry.
I never got hungry.
I did drink some beers.
---
Sat at Pasaje Rodriguez still staring at my phone while drinking beer. That photo app has me doing silly stuff.
Then Martin, the southerner, joined the table. He had a friend with him named Roy who is new in Tijuana. So it was a Gringo beer time in Pasaje for a while. Two girls sat on the same table at the opposite end and there was some casual conversation with them.
I was comfortable.
Really nice pale ale by Mamut for 40 pesos 16 oz. is unbeatable. I had three of those and I got some what hungry but I wasn't craving anything.
My girlfriend texted me to pick her up at 9:30 pm instead of at 8:00 pm like previously established.
Sigh.
One more beer at Nelson. Classic.
Played some tunes on the jukebox while I kept staring at my phone.
Fighting a gym with Pokemon Go.
Playing with the photo app Plotagraph. Food porn. Instagram Instagram Instagram.
---
Went to pick her up. We walked home. I got a shitty Oxxo sandwich to satisfy hunger with no cravings. And bed time.
---
Now that I know that Plotagraph can be posted here… I want to do it even more. It's a dumb effect, but it's somewhat hypnotizing. Like staring into the old refractor sports cards.
Like this one.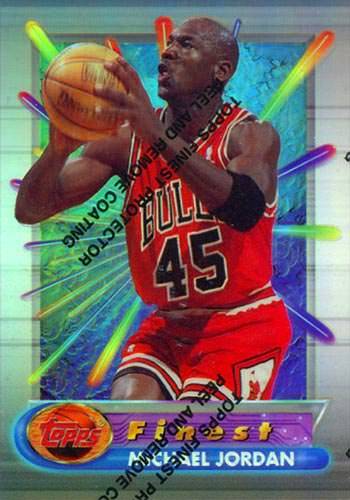 It's silly stupid. Especially to do it with food.
But I liked it and did it for this one.
And now!
More food porn that hasn't been posted before.
---
The extra photos that I took for the FEAST cover.
BTW. I had most things on that cover. And yes. That pork adobada with mole was one of the best things I had.
Here are more things I ate and took pretty pictures that I crave now and I can't wait till I do this next year if I'm still doing this shit next year.
---
All the pictures are the ones I took three weeks ago. Probably one of the best gigs ever. I did have to drive around, make tons of calls, arrange shit, take tons of pictures, edit, deal with a lot of staff… I learned though. And I get to do it again soonish.
---
Part 1.
Prep Kitchen in Del Mar.
I talked to marketing managers before and they were expecting me. This is what they served.
I didn't have the drinks…
I did have that lamb gyro almost to its entirety. It was fucking delicious. The lamb was so fucking good.
Fuck. I'm getting hungry. Am I making you hungry?! Because there are still more photos left!
That's the trio. I'm not sure why WP sometimes makes Google.Photos small and sometimes huge. But I've been using Google.Photos instead of Imgur solely because of the organization issue.
I barely even tried that roasted red pepper with hummus and couscous. I took that home and my girlfriend ate it all.
This is what the patio looked like. Solid place.
I remembered I went to the beach for a little while.
Oooo the photo above could be good for Plotagraph…
---
Part 2.
The Crab Shack.
Here I called management office several times and contacted them online but no answer. I just showed up. I wasn't hungry at all, but this was one place that I really wanted to try and I could afford. I asked for the manager and told her what I was doing. She said they weren't expecting me, but still hooked it up, and served all of the following.
I wish I was somewhat hungry, alas, I wasn't at all.
But I put all that mess in a gigantic to go box and ate it at home.
I gave a lot of chicken to my brother and sister-in-law. What I wanted the most was the bacon, chicken, and egg burger. That stayed in my fridge for two days and I had it for breakfast and it was still fucking great.
Handholding food is what is up now. It makes it look like you are about to put it in your mouth. Fuck. I want it now.
Food places. Hit me up if you need a photographer.
---
Part 3.
Campfire.
Here I also talked to management before and they were ready to hook it the fuck up.
And hook it the fuck up they did.
The roasted broccoli was fucking magic. I forgot what the drink was, something with pomegranate. Again, I barely touched the drinks.
Then they brought this ceviche which was good, but with many Baja ceviches I've had, it wasn't outstanding.
The chef got mad that I brought up the fish. It just looked like a bowl of soap if I didn't do that. But I know I offended his presentation. The bubble lime juice is a gimmick that I've seen before, tastes great, but it's more for the show.
Then… OYSTERS.
Man.. I thought of my girlfriend right away when I saw the manager coming with these babies.
I had two though I wasn't hungry. It had a tinge of sweetness and the oyster part got lost. So they weren't my favorite oysters. Presentation was top notch though.
I started playing with shapes and waiting for more plates.
I didn't get to try this dessert :(
Ice cream melted. It wasn't good for pictures anymore. But it looked fucking bomb. Roasted fig, ice cream, and crushed pistachios (I think).
Beef Tartare joined the party.
I had pieces of the meat and it was delicious. Didn't eat the tostadas though. Again. Presentation was fucking fantastic.
And finally. The pork adobada.
HAH! This picture has a fly on it and the editor almost picked it for a cover… Flies were a problem almost everywhere.
I like those overhead views. I took the pork chop and the broccoli home. Both were amazing even as leftovers. Everyone had a piece of that charred broccoli and we all loved it. I ate that pork chop like a cannibal hungry at midnight. Again. Fantastic stuff.
---
Part 4.
The Hake.
After all of that, I had one more appointment at a fancy restaurant in La Jolla. I arrived late, but the place was empty and management was expecting me. Light was leaving me. But it was still good enough for 1600 ISO.
The view from the window.
And they brought me this feast.
I didn't try the ceviche and again, Baja has better ceviche so why bother. I didn't try the tamal because I haven't had one since I got really sick from a street tamal years ago. I didn't have the dessert because I'm dumb and should have asked for it to go. Nope. I only asked for those meatsie cuts to go. And yes. They were amazing meatsie cuts. Top notch stuff.
The plates with the view.
Meatsies close up.
Mexican fudge cake.
Mickey Mouse looking ceviche.
And a tamal.
And after that… I went back to my brother's car… to find out that the key wasn't working.
Yep. I explained all of this in a previous post but I didn't post the pictures. So there it is. A lot of pictures.
That's Part 1 of Feast Food Porn.
Part 2 will come tomorrow.
---
Coffee. Workout. Breakfast. Shower.
---
And boy! I'm hungry after posting all that food porn. Too bad my breakfast burritos won't come anywhere near to all the food that I'm craving…
---
And let's see how the day goes!
Either Tijuana Adventure
or
I force myself to write
!!!
---